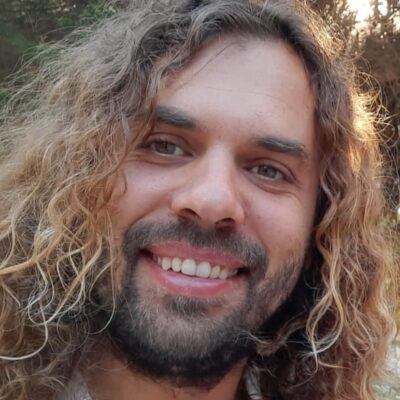 Om Mircea Osan
Romania, Baia Mare
Om was born in Maramures, a mountain region in Romania and he loves Nature! He used to explore business art, from the perspective of a co-founder of an online company.

In 2011 he joined a few NLP trainings and that was the beginning of a new journey. A journey who brought him the understanding that it should be something more than the mind! This moved him in an ongoing journey exploring the world of Energy and human Nature.

He is a certified practitioner of the new Energy Healing System "From Separation To Unity(FSTU)" and since 2015 he is facilitating Healing courses & individual sessions in different parts of the world, exploring with different teachings and disciplines like: Meditation, Divine Alignment, New Paradigm Multidimensional Transformation, CosmoHumanism Ambassador of Peace, Spiritual Surgery.

Since 2013 he is part of OSHO Afroz Meditation Centre that is located in the beautiful village of Eresos, in Lesvos, an island of Greece.