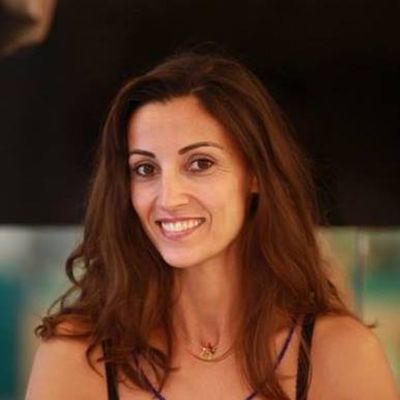 Eylem Devi Celiker
Turkey
Two years after graduation from Mimar Sinan University Istanbul State Conservatory Ballet Department, she ended her active dance career. Since 2000, in addition to her physical works, spiritual works began to take place in her life and inevitably became a way of living for her. During this time she chose to proceed and deepen her understanding with Osho and participating in OSHO Meditations and Meditative Therapies Trainings.
Over 15 years she continue to worked with many different masters and teachers from all around the world and being participant and assisting to them…
In 2014 she take her Usui Reiki Mater degree and 2016 she finished her training with creator of '' Special Breast Care Woman Program'' Medical and Ayurvedic Dr. Sanjivani Taruna…
Happily announce that she recently finished practitioner training of brand new energy healing program ''From Separation to Unity '' created by Kaifi. This system complete accord with latest scientific research on heart  consciousness. This highly effective program and powerful technique can be use for individual sessions and groups…
Now she is living certain times of the year Turkey and Greece and and organizing workshops, giving sessions and travelling to share her work all around the world..
Her Recent Works;
OSHO Active Meditations & Meditative Therapies
* OSHO No-Mind
* OSHO Born Again
* OSHO Reminding Your Self of the Forgotten Language of Talking to your BodyMind
♦ Ayurvedic Breast Care Program ( Design by Dr. Sanjivani    Taruna )
Groups & Retreats
♦ Ayurvedik Breast Massage
♦ From Seperation to Unity ( Design by Kaifi)
Private Sessions & Addaptations to groups
♦ Meditative Woman Works 
♦ Reiki inisiasions  Groups & Private sessions  ( as Reiki Master Degree )