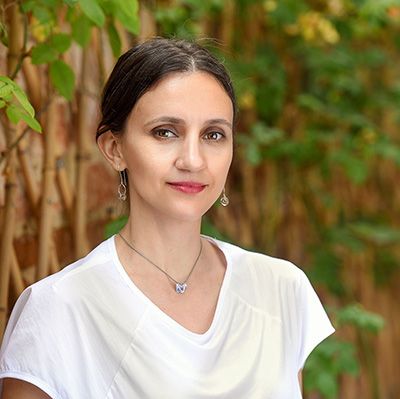 Leela Olga Oltean
Romania
Change facilitating has been always in Leela's attention under different forms. She started in sales field, than with team coordination for almost 15 years, and last 9 years as facilitator and coach.
Meeting Meditation through "Die Before You Die" and Kaifi has completed the way she experiences her self, others and life. She met in her journey OSHO and Reiki, which brought her a beautiful gift: love for meditation and meditative therapies and she became also a facilitator for Osho No-Mind, OSHO Born Again, OSHO Reminding Yourself Of the forgotten Language of Talking to Your BodyMind. Learning how to facilitate "From Separation to Unity" completed her vision and perspective totally switched and became more receptive. She started allowing her self just "to be". Beyond mind, desires, fears…
Her passion is to create the space for people to embrace and enjoy the flow of life.
"Someone asked me once which is my main quality as facilitator, what recommends me? I believe that being a facilitator is a quality per se. You are a facilitator or you are not. Simple! You allow the others to experience whatever they need in the process, you trust and create the space where they can acknowledge, accept and integrate change in their lives."
Leela is the founder of Romanian Coaching School – One 2 Coach and Professional Coach since 2009