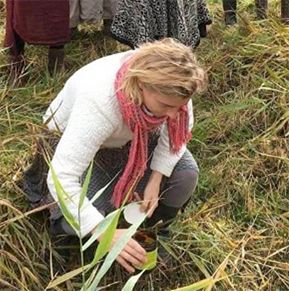 Under the Greek dark sky of Eressos I spontaneously followed the teaser an evening die before you die.
I immediately get caught,  I felt so attracted to, so invited to…. Die…
A home coming feeling I longed for my whole life.
The missing piece.
I immediately felt death does not exist, there is only love.
The workshop Die before you die itself was incredible.
Direct experience, without words, no analyses, only truth and love.
Kaifi and his team create a beautiful, beautiful space full of love and presence.
I can still feel the essence of the group reasonating in me, remembering me
to let go every time again. Let go, let go, let go….