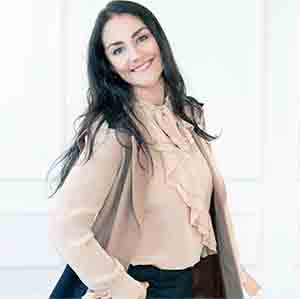 "Deep and sincere silence within myself. Freedom, Acceptance and Let Go. My Heart met with many other Hearts".  I experienced it. I fell in with life more deeply. I released fear, estimation, insecurity, doubt, cart of past, I simply burned it all. I deeply, to the core, feel my heart and respect my essence, my body. I feel strength and love it very much. I feel gratitude and trust, faithfulness and confidence.
I have gone through my purification for several years, I have weeded out my essence, I have written out my anger, I have squeezed out fear, aggression and anger in different spiritual practice with conscious help of physical strength. Doing cigun, I have million times breathed in light and breathed out pain, sorrow, all that from which I want to get free. Doing Qigong,  I have drawn in front of my heart million hearts, bigger and smaller, to let grow love in me and to come nearer to feeling that love is so much, that it flows over in a way that it is enough for nearest people and to the whole world. I have imagined that I am an artist who is drawing eternity signs in myself and around me, increase the energy of Universe in me, harmonise and balance my mind, body and emotions.
I am happy that this Death experience and rebirth confirmed to me that I feel my path and I'm going on it with trust and not a single doubt. Simply trusting.
I spent these four days living myself through being myself and deeply, deeply understanding and feeling myself. I have never experienced anything like that before. And now there is a feeling that I have received my life' s most valuable gift – DEEP AND SINCERE SILENCE WITHIN MYSELF. FREEDOM, ACCEPTANCE AND LETTING GO. MY HEART MET SO MANY OTHER HEARTS. I feel that I have experienced healing. Sincere, pure healing through immeasurable energy of love. Thanks to You, the guides of my heart 's path!  I feel that I have born again! I feel love, peace, thanksgiving and humbleness, respecting and appraising chance to be Alive in this moment!
Thanks to Kaifi and his fantastic team for creating this safe, full of love and faithfulness, surrounding. Thanks to Kaifi for his directness, wisdom and open-heartedness, for sharing and hearing, listening and feeling. Thanks to fantastic Asti and Premal Madina that You are not only an inspiring family but also fantastic team that bring to Latvia such invaluable teachers as Kaifi and others.
Thanks to all participants who went through the experience together with me , thank you for accepted me. This was first time in my life that I had a feeling that all these four days I was completely naked and I have infinite enjoyment to be such.
Thank You!