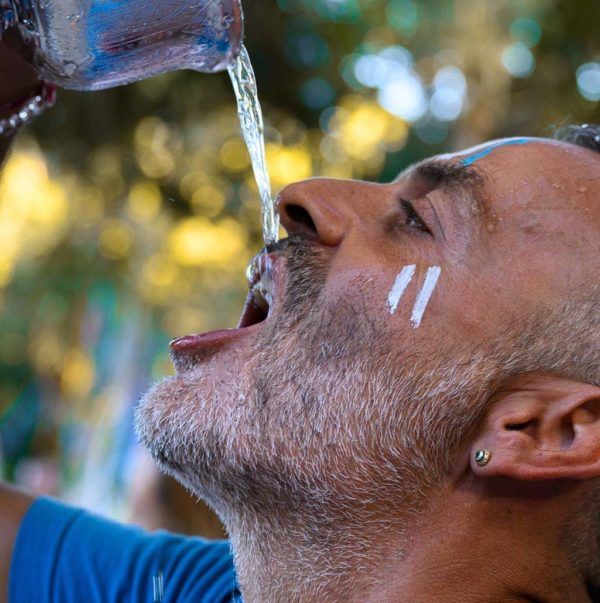 Here you can read Kaifi's sharing on the situation that we all live.
Dear friends, I am writing to you from Eresos, Lesvos island, Greece that we have happily arrived 3 weeks ago (6th March) for our home retreat. We have taken this opportunity as a gift to rest, grow, explore and watch.
We have already postponed the "FSTU Advance Training – module 3" (Koh Phangan, Thailand 25/2 – 3/3 2020), the upcoming "Conscious Coaching & Mentoring Training" (Bucharest 7-12 April) and we are waiting the time that it will be possible and wise to re-schedule future alternative dates for both or even more if needed.
What we are all living now is an unprecedented situation and no one knows how it will unfold and continue. Ideas, believes, precognitions are in a state of mind that receives this massive flow of information like bombing. Fear based news create fear reactions of anger, frustration, despair…However we are prepared for that.
All practices, disciplines that we have done, the initiations that we have received and all the blessings that came in our life are available to us here and now as always. We are prepared for that.
Before covid-19 we were already fucked up destroying or trying to destroy whatever is nourishing us and there are a few months now that we can see clear the process of masks fall off ourselves and people around us. An intense process of seeing, often through fear, having the great opportunity to recognize and realize who we are and who the people around us are.
It is not a pleasant process, it is not an entertainment, however we all  have chosen to be here and be part of this multidimensional shifting that separated mind can not realize. So many things are going on in so many levels that we are not even aware of.
Besides, of taking care your hygiene and not feed and spread fears, remember to act with Love. Remember your Heart, remember that everything is a reflection of yourself and the reality that you are creating in each moment. That is our responsibility! The ability to respond in the moment. Now..Now..Now..no matter what has happened, no matter what is happening. Beyond ideas, believes, agendas.
Stop for a moment and breath….Allowing your breath to happen….bringing your attention back to your Heart.
Your Heart knows and has the ability to transform anything. There you will find the guidance that you may need, the calmness and intuition to follow…there you will find Home even if you have stuck in a strange unfamiliar place, even if you miss or lost someone that you love….come back…keep on coming into your Heart space <3
Breath – Relax – Receive – Enjoy
embracing everything that is raising into your presence….Everything!
Aware and conscious responding step by step, finding your own way to protect, support and inspire your community.  It is a chance to find alternative ways to think, feel and act.
Please keep on spreading Love
Is it a breakdown? Or a breakthrough?
Remember, W e  A r e  P r e p a r e d  for that <3